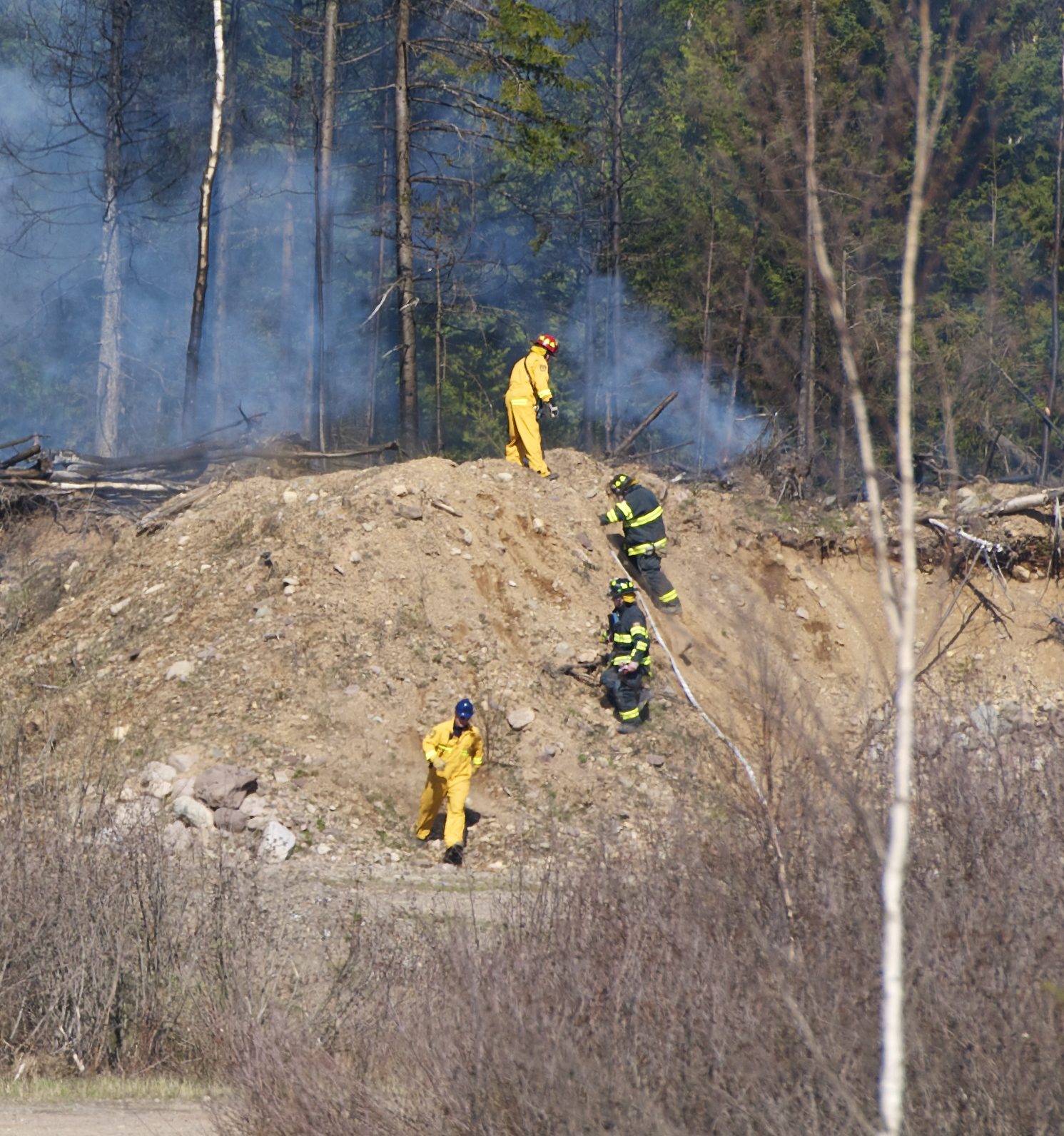 The 2018 Forest Fire Season opened on April 13th.  Each day, the Provincial Forest Fire Index is updated to reflect the conditions in the Province.  The index can be found here: Forest Fire Index
We follow the index to determine whether or not campfires will be permitted, restricted between the hours of 8 pm and 8 am or if burning is closed altogether.
If you are a resident of Rothesay and Quispamsis and would like to have a campfire in your yard, please review the following information.
What are the regulations to have a camp fire in my yard?
Although the bylaws vary slightly between Rothesay and Quispamsis, residents must contact the fire department in order to have a recreational fire in their yard; call 848-6601 in Rothesay or 848-6602 in Quispamsis.  If you live in a Local Service District serviced by this department, you will need to call the Department of Natural Resources at 1-866-458-8080 to obtain a burning permit.
The guidelines to have a fire in your yard include:
untreated wood is the only fuel used.  Fires may not be used to clear brush or dispose of construction waste;
there is only one fire at the site;
 the fire area is no larger than one square meter (three square feet);
the caller is the owner of the property or has permission to burn where the fire is located;
the fire will be attended at all times;
a means of extinguishment is readily available;
and the fire is completely extinguished before leaving the site.
These guidelines apply to all recreational fires including the usage of outdoor fire pits, fire bowls, or chimineas.  The only recreational fires not covered by this policy are those that use an alternate fuel source from wood, such as propane outdoor fireplaces.